Every now and then, when you try to open a media file, Windows Media Player does nothing for about 30 seconds and then comes up with this cryptic dialog box: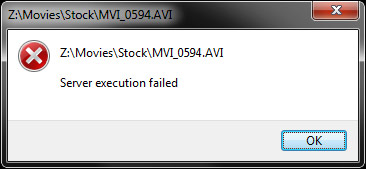 Luckily it's easy to fix:
Open Command Prompt as Administrator (Click Start, Type cmd, right Click Command Prompt, select Run as Administrator)
Type regsvr32 jscript.dll and press enter.
A dialog will pop up. Click OK
Now type regsvr32 vbscript.dll and press enter again.
Click OK again
Close Command Prompt and try opening the file again!